proper sleep position for neck, shoulder, and back Is essential for pain relief
Sleeping incorrectly is one of the main reasons for neck, shoulder, and back pain, which is a major concern among adults especially. If you suffer from chronic neck, shoulder, or back pain — changing your sleep position could make a big difference.
According to Dr. Alissia Zenhausern, NMD physician at NMD Wellness of Scottsdale, "the best sleeping position to avoid neck pain is on your side or on your back." With that being said, there is a correct and incorrect way to sleep on your back or side. Sleeping with a high-quality pillow that supports your neck and aligns your spine is essential.
The problem is that most regular pillows are not made to support the body and enforce the correct sleep position.
Our Contour Memory Foam Pillow is different.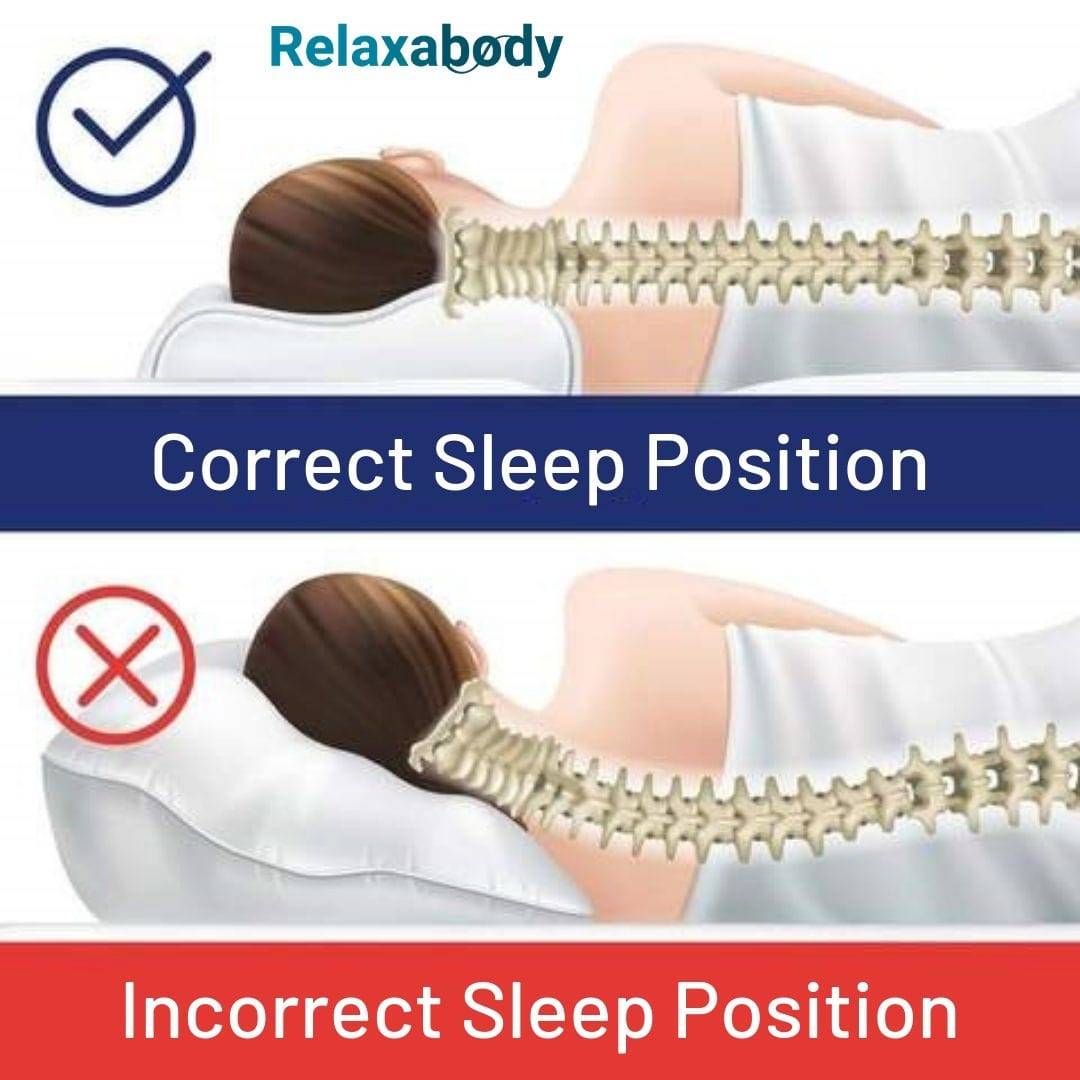 You may be wondering which pillow is the best considering there are so many different pillows in the market. Zenhausern suggests "a more rounded pillow [to] help support the natural curvature of your spine," and also a pillow made of high quality memory foam. Zenhausern warned that some memory foam pillows can be "too hard and will lead to more neck pain."
We followed Zenhausern's advice and developed the Contour Memory Foam Pillow. This pillow is supportive, comfortable and made with the right material.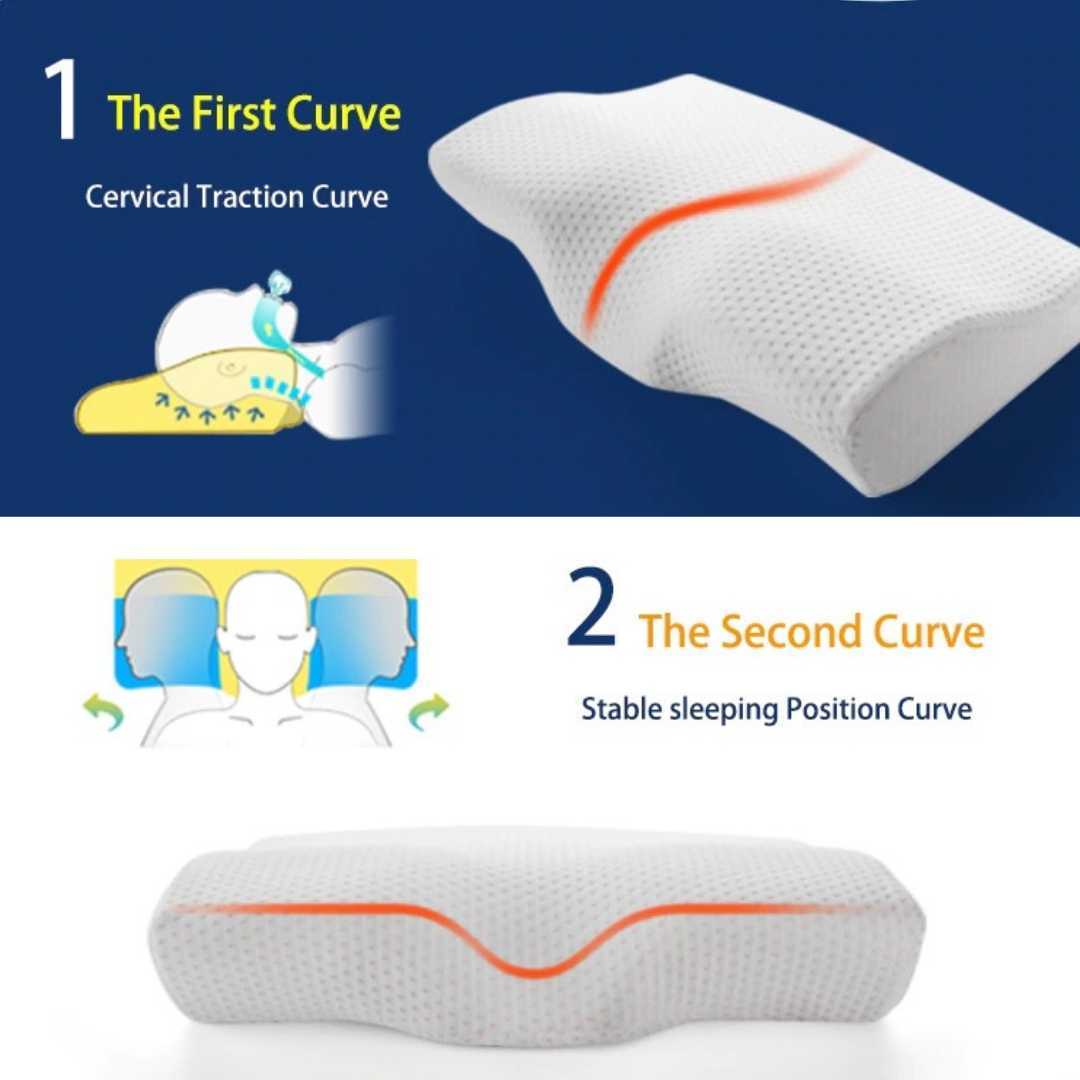 Relaxabody™ memory foam pillow
Our team spent hundreds of hours in research and testing to develop the Contour Memory Foam Pillow to satisfy Zenhausern's concerns. We are proud to say that we achieved our goal of developing a comfortable pillow that relieves not only neck pain, but also shoulder and back pain.
Here is what our customer Jason M. had to say about our product:
"I've tried many infomercial pillows because of my neck and upper back pain but none of them lived up to their expectations. I'm glad to say that the Relaxabody pillow is different. After the first night with my new pillow, I woke up with significantly less pain and I could not believe it. I've been using it for a few months now and my pain is completely gone. Thank you so much!"
Get yours while they are still 50% Off + Free Shipping
We offer a 100% Money-Back Guarantee so there is absolutely no risk in ordering. If you are unhappy with your purchase, we will happily refund you. So order yours today before the sale ends!